Tour operator Rabbie's is inviting small groups to avoid the crowds and travel to hidden gems through a selection of new staycation experiences including Scottish tours, the beautiful Isle of Wight and the ancient Roman Baths.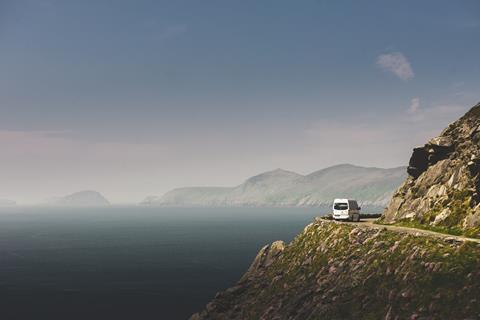 Sample whisky from royal favourites to the oldest
Known in Scotland as the 'water of life', nothing beats a holiday with friends and a tipple! Sample some of the finest whiskies on the Islay & the Whisky Coast four-day coach tour, departing from Edinburgh. Distilleries on this adventure include the Oban Distillery, Islay's oldest distillery, Bowmore, Ardnahoe Distillery, Kilchoman Distillery, the Prince of Wales' favourite Laphroaig, Lagavulin, Ardbeg, and to end with, a whisky shop in Inveraray.
Make a wish at the Giants Ironing Stone
Irish legend has it that giants had a battle against one another at Kylemore Abbey in Co. Galway. An iron-shaped rock used in the fight juts out in the estate and is now a wishing stone. If you stand with your back against the stone, make a wish and throw a small pebble over the stone three times, that wish will be granted. Discover more Irish legends on a three-day West Coast Explorer tour from Dublin.
Visit Queen Victoria's favourite holiday home
"It is impossible to imagine a prettier spot" said Queen Victoria of Osborne House, her palatial holiday home on the Isle of Wight. Visit Victoria and Albert's private apartments, their bathing beach and children's play-cottage for an intimate glimpse of royal family life. Join the three-day Isle of Wight and the Southern Coast tour and follow in the footsteps of royalty.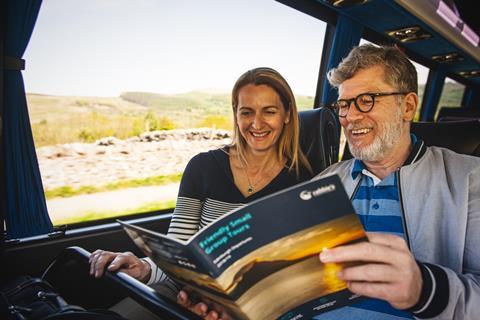 For book worms, travel the 'town of books'
Wales' Hay-on-Wye is a town where there are books in the castle, shelves on the streets and more little boutique bookstores than you could ever have thought possible. In total, Hay-on-Wye now has over 20 bookstores, all dedicated to the love of the written word. Visit this hidden gem on a five-day Discover Wales tour departing from London.
Feed Britain's only free-ranging reindeer
There are currently around 150 reindeer in the herd on the Cairngorm Mountains. Travellers can get into the festive spirit, coming close to these animals whilst enjoying a local Speyside Whisky. Join a Loch Ness, Inverness & the Highlands tour departing from Edinburgh, relax and see the best of the Scottish Highlands.
Soak up some Jane Austen in the Roman Baths
Did you know that Avebury Neolithic Standing Stones are bigger than Stonehenge? Travelling through west England is like stepping back in time, first to the Druid era then to Bath where Georgian architecture effortlessly blends with ancient Roman artefacts. Visit film locations from Harry Potter, Downton Abbey and Pride and Prejudice all in one day, with the Bath, Avebury and Lacock Village tour, departing from London.
With social distancing measures in place, as well as increased cleaning measures, you can find more information at www.rabbies.com/en