Olivia Goodfellow tells us about the reaction from her group after she won the 2018 Group Travel Organiser of the Year Award® at the Group Leisure & Travel Awards.
Congratulations on being named GTO of the Year ® for 2018 Olivia, has it sunk in yet?
Yes the reality has definitely sunk in. I keep the certificate and trophy in my study and it is a constant reminder of my lucky win.
What has the reaction been like from your group, friends & family?
The reactions have been so lovely, everyone seems to think I deserved to win and it can be a bit embarrassing to have so many good wishes to be honest!
I know you're very modest, but why do you think you were nominated and ultimately won the award?
I think I was nominated as a client of a tour operator because the work I do as a volunteer is an important part of my life and the diversity of my group presents a constant challenge when it comes to finding new and exciting destinations for trips.
Tell us a bit about your role as a Group Travel Organiser and what it involves.
My role as a GTO involves me thinking creatively as to what is missing on our social calendar in terms of group experiences, listening to feedback from other social team members and of course, listening to suggestions from the group itself. I have no set agendas; just want to create fun times for people in their more mature years.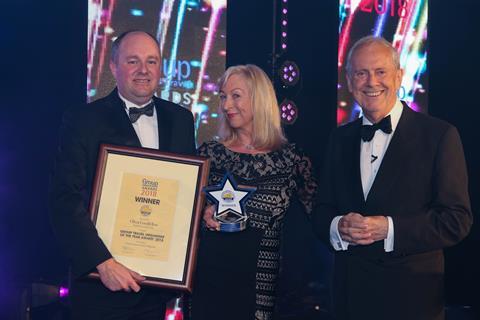 You've been to many places in your time as a GTO, where are your top three destinations?
My top three destinations so far have been India, Cuba and Kenya and can I squeeze in a fourth and include Vietnam?
It's not always easy to come up with new ideas for trips, how do you provide a varied offering to your members?
I use the excellent articles and ideas provided in group travel publications to give others and myself on the team suggestions for places we may not have even heard of. I always try to cater for all budgets as well because in London we have free travel and there are low cost trips as well as the more luxurious foreign offerings. Since joining the New Meridian Association, I now have another resource for sharing group travel ideas and tips.
What qualities do you need when it comes to being a successful GTO?
I think that there are two top qualities needed to be a successful GTO and for me it's huge enthusiasm followed very quickly by careful planning.
What does 2019 have in store for you and your group?
Next year has a good offering of experiences so far; although several more will evolve as the year goes on I'm sure. We are jetting off to Niagara and Toronto in the New Year; Having a Turkish Hammam and spa experience followed by a Turkish lunch in March; cruising the Medway in Kent in May; exploring Jordan in September; enjoying a pop up supper at a local bistro sometime in the summer; a theatre and lunch trip in the summer as well at the fantastic Park theatre in Finsbury Park, and who knows what else will occur. That's the best thing about volunteering as there are no limits or expectations on what one can do.
Olivia Goodfellow at a glance…
Group name: Enfield Over 50s Forum
No. of members: 6,000
Based in: Enfield, London
Time organising: 14 years