As one of 12 committee members for a retirees club in Winchester, Joy Matthews shares with GLT what her life as a group organiser is like.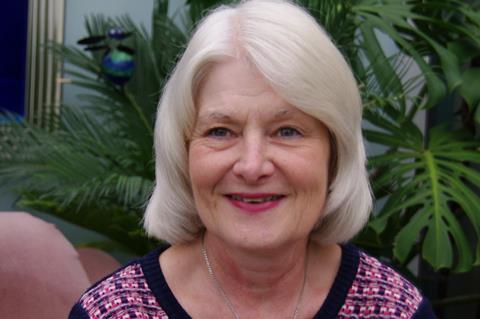 How long have you been organising for, Joy?
I joined the committee when I started work at software company IBM Hursley in 1979 and since then have had various stints on and off the committee around the births of my two children. I've been involved with the club the whole time I worked at IBM and am now on the retiree committee. There are 12 of us all together.
I also worked at NatWest many years ago and was on their social committee too, so I've been in the role of group travel organiser for many years. I think I was born an organiser.
What sort of trips does the club run?
All day trips, mainly by coach, and either one or two a month depending on interest. The club is subsidised by the company so we don't go on any holidays. The group is made up of retired members from IBM, and family members are often welcome on our trips too. We take two coaches on average on each trip, amounting to around 96 people per outing.
What trips have you run in the past year?
Quite a few, including a day trip to London; to the Mayflower Theatre in Southampton to watch La Bohème; to Oxford; to Exeter for a canal trip; and to Abbotsbury Swannery. We also took the group to Brighton; to the New Forest Show; to the Dorset Steam Fair; to Hampton Court Palace; and to Brooklands Museum. We concluded 2017 with a trip to Waddesdon Manor to see the Christmas displays.
Which trips prove the most popular?
Anything with tea, coffee or lunch [laughs]. The Exeter canal trip we ran a few years ago had a cream tea onboard as part of the itinerary and everyone enjoyed that. The trip we recently ran to the Brooklands Museum and Mercedes Benz World in Surrey was also very popular, with both men and women – we expected a somewhat male-led group, but we were wrong. Trips with free time are often popular too, it gives people time to have a look around.
What have you got coming up this year?
Monkey World; Exbury; a trip on the Bluebell Railway; a day trip to Devizes; and a visit to Highclere Castle. We've also got a mystery tour of the Cotswolds coming up, plus visits to Kempton Park Racecourse, Stonor House, RAF Hendon and the Bath Christmas Markets. It's very satisfying to have it all sorted – we have an AGM in March each year and need to have everything in line for that. We usually finalise our year ahead in September/October.
Where do your ideas come from?
Some retirees will recommend things they'd like to do, or we might be on a trip and they'll think of something similar we could try. Some of us belong to travel organisations like The National Trust or English Heritage, and ideas might come from them. Family trips can also prove inspiring – I took my family to the i360 and realised it could make a good trip for the group, so returned with them last year.
What's the best trip you've ever run?
Hampton Court Palace was very good. We had the run of the palace, the maze and the gardens. There was just so much to do we couldn't do it all – my husband and I actually extended our membership so we can go back whenever we want. The Royal Botanic Gardens Kew is also a good trip for groups, as it is very well equipped for large groups.
How would your group members describe you?
Bossy? [Laughs] Hopefully open to ideas and a good organiser. Fingers crossed!
Do you enjoy organising?
Oh yes, I love it. The process is very satisfying, from finding a venue and doing research into it, making sure all the ends are tied, and the coaches are booked, to making sure the venue is ready to accept you on the day. When we went to Brighton, for example, I got in touch with the Brighton Tourist Office and they were brilliant and sent out all these maps for us to give out on coach as we went, which was very useful.
The comments I receive as an organiser are also very encouraging and make it very worthwhile.
Are you well-travelled as an individual?
My family and I go on one big holiday every year. My husband and I have been to China, Egypt, and Myanmar, and we're off to Japan this year and hopefully Cambodia in 2019. I have family in New Zealand so we go there a lot, too. So yes I suppose I am quite well travelled.
Where else are you yet to go?
We've only done a little bit of America, so would like to do more of that. Also the Antarctic would be great!
Joy Matthews at a glance…
Group name: IBM Hursley Retirement Club
Number of members: 500