Jacky Oakley, organiser for Camberley & District u3a in Surrey tells us about the group's river cruise experience of Budapest and the challenges she faces as a GTO.
What's the most recent trip you and your group have been on?
We've just come back from Budapest and I thought it was wonderful. We did a river cruise at night past the Hungarian Parliament Building along the Danube which looked absolutely amazing and lit up the sky. We also visited Matthias Church and Fisherman's Bastion, plus Dohany Street Synagogue which has the amazing Tree of Life memorial in its courtyard with the names of Holocaust victims inscribed on silver leaves across it. We crammed in as much as we could!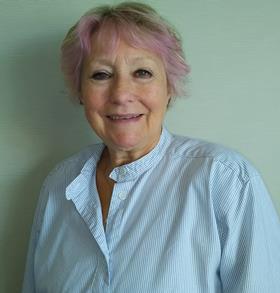 Jacky's group at a glance…
Group name: Camberley & District u3a
No. of members: 1,100 +
Time organising: 6 -7 years
Based: Surrey
What's coming up that you're looking forward to?
I tend to organise trips for the group in a team with my friend Jenny. She's looking after a trip to Belgium where we'll travel by coach around the Ardennes and I've also booked tickets to see Kynren – An Epic Tale of England in Bishop Auckland, County Durham. This will be the first time we've been to see the show so we're all really looking forward to it.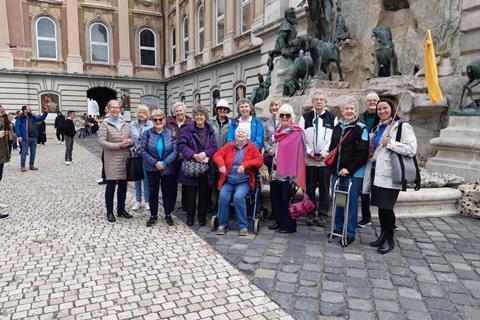 How do you come up with new ideas?
Apart from sticking a pin in the map you mean? We're trying to work our way backwards and forwards across England. We did Shropshire in September last year, so now we're going up to see Kynren which is the other side of the country to try something new. Jenny helps me with European visits as she used to live in France so has more experience.
What's the biggest problem you face as an organiser at the moment?
Single rooms always cause us problems when staying overnight somewhere. We have group members who are happy to share and will go into a twin room, which of course is a cheaper option, but most prefer to be on their own which some companies charge a huge amount for.
We have found recently that holidays are much more popular among members than day trips. I'm not sure whether it's because people are conserving their money for the bigger trips that involve a break away but we haven't seen our usual level of interest in certain day trips which has been strange.
What skills do you think a good group organiser needs?
Patience for a start! I think it's just the ability to organise which sounds stupid I know, but I think you need to be able to know where you're going well enough, by doing a certain amount of research so you can really sell it to your group. Communication is also key. We send a newsletter which details all the trips we have coming up and we're there in person with the forms at the u3a coffee mornings and at the monthly meetings.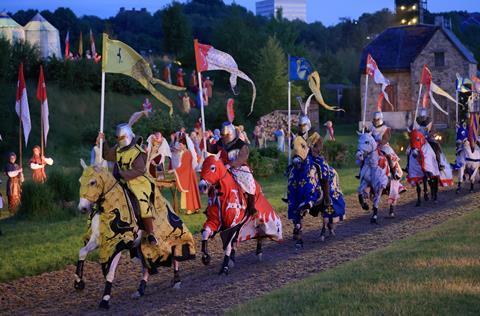 What would you say is the best thing about your role?
Getting to know everybody and enjoying going out with them. I'm a people person, I've always liked people because they are interesting. This includes if I'm watching the world go by with a cup of coffee in my hand or talking to people.
The social side of the group is really important. Not everybody has family nearby and some are on their own so it's important to get out and about, especially as we've discovered after Covid that people are less keen to go out and drive themselves anywhere anymore. Being sociable is vital.
Tell us about a more unusual visit you've planned
We visited Little Woodham Living History Village in Gosport where you can step back in time to the 17th century and meet people who live in the past. The people there were fascinating, and it was a really interesting trip. All the houses are of that time period and everyone is dressed in historic clothing.