Laura Sexton catches up with Kate Davies, director of English Heritage's Stonehenge, about at the attraction's appeal to groups and what else they can look forward to from English Heritage.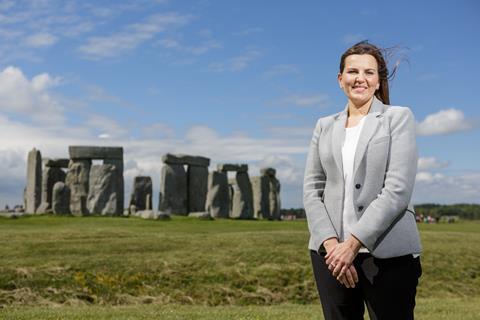 Kate, tell me about your role as director for such an iconic attraction?
It's like being the guardian of Stonehenge on behalf of the nation. My job is to preserve and protect the monument and to run the centre as a world-class visitor attraction. But I also have a wide team that contributes to a fantastic day out at Stonehenge.
I've been with English Heritage for 13 years and at Stonehenge for almost six of them. I am a history graduate and I love English Heritage because even though I'm based at Stonehenge, I do get to travel to other properties.
Why is Stonehenge so popular for visitors?
Stonehenge is iconic and there is nothing quite like it anywhere else in the world. It's symbolic of a trip to the UK and is so important to our British identity. So, it really is a bucket list attraction that people must see.
Do you get many return visitors?
Well, we get a real mix. Lots of people who travel far may only come once but we are seeing an increase in repeat visitors, particularly in the domestic holiday market and since opening the visitor centre, because now we have so much more to offer.
Tell me about some of the experiences visitors can have
We have a new 360° experience at the visitor centre which allows people to virtually stand in the middle of the stones. This virtual experience is accurate, and you get to experience the setting and rising of the sun and the changing of the seasons.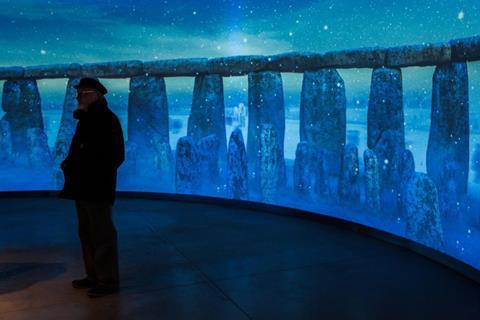 We've also got digital experiences at other English Heritage properties, such as a new interactive guide at Orford Castle in Suffolk – a family and adult guide on a smart-phone sized gadget. It gives you info as you go around the castle and reveals stories, plus it's got lots of interactive quirks too.
What can you offer groups at Stonehenge?
We work closely with the trade at Stonehenge because groups are a huge audience for us, in fact almost half of our visitors are part of organised group trips. So, we do everything we can to make the visitor experience great – even things like doubling the number of toilets we have and improving our coach park.
We recently introduced a new fleet of shuttle buses so we can take the groups down to the stones with a commentary, and there are larger buses too, so groups don't need to be split up. We spent a lot of time focusing on the arrival experience because we want that to be as smooth and welcoming as possible. We also built a welcome building for group leaders and bus drivers to enjoy when they are picking up their tickets.
"Stonehenge is the most visited English Heritage property we look after. Other top locations include Osborne House, Dover castle, Tintagel Castle and the sites across Hadrian's Wall."
What is your favourite time of year for Stonehenge?
I enjoy all seasons for different reasons. Summer is lovely as we see all our visitors from around the world – the site comes alive and it's fantastic to see how visitors respond. But I love the winter too because there is nothing better than a crisp cold day walking around the stones; it's so atmospheric.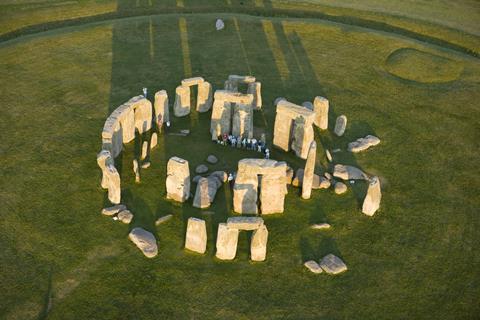 Stonehenge and other English Heritage properties draw in huge crowds of overseas tourists, but how important is it to maintain the interest of British tourists?
It's really important; all our visitors play a crucial role in helping English Heritage look after our 400 properties. We have various projects targeting domestic visitors this year, part of that includes 'moving and raising a stone' which is fantastic and targeted at all ages. It's an experimental archaeology experience to see if modern day people can raise and move a stone like the people of Stonehenge did.
There are so many theories surrounding the history and purpose of Stonehenge. What are your beliefs?
Well I always sit on the fence but there are so many experts who have various theories about its use and there is lots of evidence and research too. It's clear it was an important place where people gathered and it's likely people didn't live there, so maybe it was some sort of temple. It's built on a solstice alignment, so it's clear that the passing of the seasons was an important time that was marked by those who built it.
How is Brexit affecting you and what is English Heritage's approach going forward?
2019 will hopefully be a buoyant year for English Heritage. None of us know what's to come but we can predict that some UK holidaymakers might be put off going overseas and therefore we are in a great position to offer people a great day out, from a prehistoric attraction to a Roman fort.
Which English Heritage attractions are on your own list to see next?
I'd like to do a return visit to Osborne House on the Isle of Wight. It's the gorgeous house where Victoria and Albert lived and this year, they are launching a new exhibition surrounding the 200th anniversary of both their births. It's the only English Heritage property with a beach, so you have to go there
Finally, what else can visitors look out for this year?
I'm really excited about the opening of the new bridge at Tintagel – it's our biggest project. It'll make it all more accessible to navigate and there will be amazing views and it'll be a thrilling experience. There's also the transformation for Whitby Abbey with new interpretations, a new shop, new café and a digital experience, which is opening imminently.
We've also got the transformation of Walmer Castle which is a beautiful spot. Parts of the garden were introduced in the early 19th century but they've been close now for more than 100 years all overgrown and inaccessible. But with support of Heritage Lottery funding we've transformed parts of it so people can now go there.
Group visits with English Heritage