Toby talks about the upcoming BBC Gardeners' World Live show and what he expects groups to be making a beeline for at this year's event.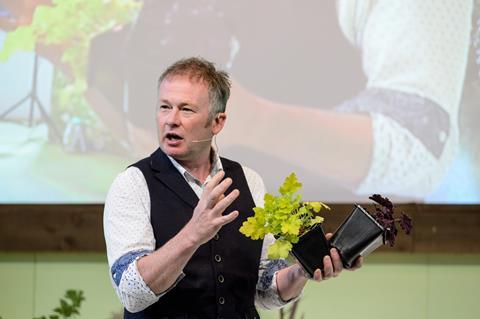 We're excited that you're going to be back at BBC GWL, this time with a Show Garden. Can you give our readers a sneak preview of what the garden will be about?
My Navigators Garden has an environmental message and a seaside vibe with a shed crafted from an up-cycled boat and a deck of reclaimed plastic. Maritime salvage is beached-up amongst wildflowers and salt-tolerant exotics while overhead the coastal canopy of willow and birch is shaped into sculptures by the prevailing wind. Our coasts aren't simply a line that separates the land from the sea. They are a barometer of environmental health and the borders where wildflowers and exotics rub shoulders offer a safe harbour for wildlife.
It's over 10 years ago since your last Show Garden when you did an ethical garden – how has the sustainability situation changed in our gardens?
More gardeners than ever want to unlock the potential of their plots either as places to grow food, protect wildlife or even produce energy. Ten years ago, being in touch with nature was a growing trend and now there's a greater emphasis on custodianship – both of what we own and what's beyond the garden fence.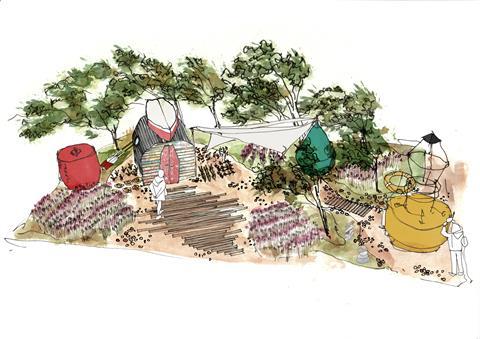 It's fascinating to hear that your design suggests ways that we can make practical changes in our gardens, to make them adaptable to a changing climate. Can you share any tips?
High winds and extreme weather have become the 'new normal' and so screens and plants that protect crops and flowers are ever more important. That's where shelterbelts come in and although usually planted with trees but in small spaces, hedges of ornamental grass work brilliantly. Also, where ground is wet the old Victorian trick of mounding earth into free-draining south-facing slopes - basically angled raised beds not only make the most of the sunshine but mitigate the effects of heavy rainfall.
Which plants will be the stalwarts of the future, to thrive in our gardens whatever the weather?
A warming climate means that more Australasian and South African flowers will thrive just as they do now in the Isles of Scilly, where Grevillia and Agapanthus happily self-sow. But it's not what we grow but how we grow it that will also change and as the weather becomes ever more precocious, coastal-garden techniques such as 'nurse crops' (temporary plants used to provide shelter and lock the soil together) become the norm.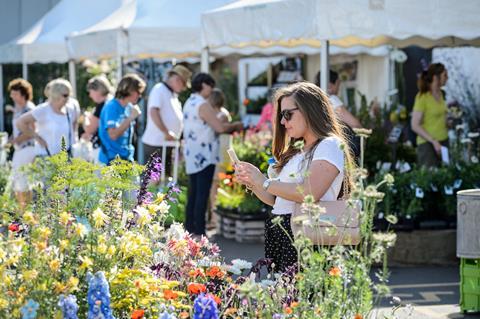 What take-home ideas do you hope that more urban gardeners will be able to glean from this coastal Show Garden design?
Good gardening is about understanding the environment and creativity and a little of the latter goes a long way. Combine upcycled old with new technology and your garden will offer food for the eye and the table without costing the earth.
Coastal gardening is clearly close to your heart – tell us more!
I love the energy of the sea and its ever-changing nature. While the weather can be cruel the sea can also be kind, both in terms of the salvage it offers up and its positive effect on the climate. Even on the coldest day the gardens near the coast are warmer than those inland plus the mirror-like surface of the sea reflects an abundance of light making it possible to grow a wider range of exotics than anywhere else.
You've been at BBC GWL a few times before, with a Show Garden and also as an expert on stage. What are your favourite elements of the show?
It's the visitors to the show that make it for me. They're always up for a laugh and their enthusiasm and love of the event is infectious.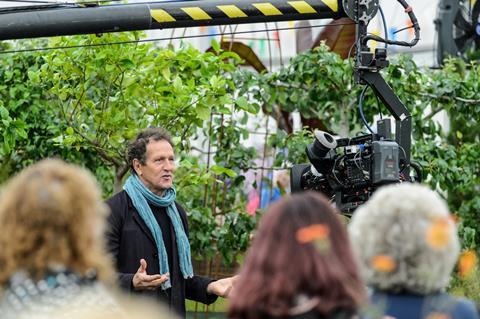 BBC GWL is extremely popular with groups, what do you think makes it such a hit for group visitors?
It's so accessible and there's so much to do and see that the best way to take it all in is with friends as a shared experience.
What would you say that group visitors should make a beeline for at GWL 2020?
Now you're asking there's so much to see! I always make for the Floral Marquee – it's such an amazing place packed with plants and temptation.
About GWL 2020
This year's show takes place on 18th - 21st June at Birmingham's NEC. Toby will be on stage with Joe Swift on Sunday 21st June at 3.30pm. Groups can hold seats, without any need to firm up numbers and pay, until the end of April. Discounts are available for groups of eight or more, groups also get free organiser tickets and there's a Group Organiser Lounge where you can relax with a complimentary tea or coffee.
Visit bbcgardenersworldlive.com/groups, email groups@theticketfactory.com or call 0800 358 0058.