Gerry Tighe from the Snowdown Colliery Male Voice Choir tells us about singing in spectacular places and the busy year ahead for the group's 90th anniversary.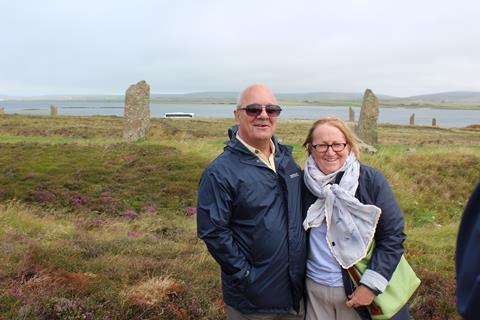 Tell us about the Snowdown Colliery Welfare Male Voice Choir
The choir began 90 years ago and has around 50 members now, most of which are aged 65 or older. We do have some younger members in their 20s but I think our oldest member to date was 86 which is pretty impressive.
We generally have around 20 concerts a year, including our trips abroad.
As chairman I am responsible for organising the trips but I do also get some help from the choir secretary.
The choir is currently celebrating its 90th anniversary, what do you have planned?
That's right, our year starts in September so we are currently in our 90th year and we have a full programme planned for the next 12 months to celebrate the milestone.
Next July we will be singing with the Morriston Orpheus Choir in South Wales. They are one of the biggest male voice choirs in the country, and we will be singing with them as part of a special concert.
Then in November we will be performing at the Menin Gate Memorial in Belgium. We will be performing in a concert with another choir before visiting one of the cemeteries, where we will sing and lay a wreath. Then we will move on to the Menin Gate to sing and lay a wreath there too.
Do you often sing with other choirs?
We don't always sing with other choirs, but we do enjoy it. We do take part in a 'choir exchange' with a group from the French Alps every few years. Every couple of years they come here, then a couple of years later we will visit them. We tend to host each other during these trips and it becomes a bit of a social thing.
Tell us about your most recent trip
Most recently, we went to North Wales. We had around 80 people on that trip, as partners and friends of the choir will often join us too. While we were there we got to sing in the Slate Mines and at the Electric Mountain.
It sounds like you get to sing in some spectacular places! Is singing always the focus of your trips?
Yes, singing is the focus and our trips always involve a concert of some kind. Sometimes we sing with other choirs, and sometimes we just sing on our own. There are also times when we have an audience but not always. Recently we sang in the Slate Mines as I mentioned and that was just for us but we did also sing in the courtyard above ground and there were plenty of tourists around to listen to us.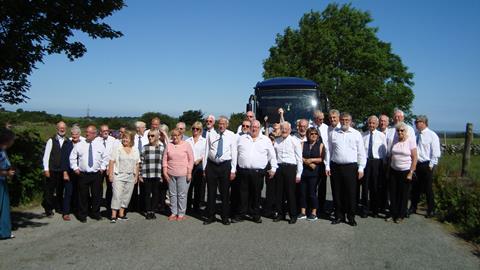 What would you say is the most interesting venue you've sung at?
Other than the slate mines [laughs]? I would say the Eden Project in Cornwall. We visited as part of the Cornwall International Male Choral Festival and were given 30 minutes to sing in one of the biomes. We also sing in the Royal Albert Hall every few years and we've sung at Longleat House before too.
What are your most popular types of trips?
The ones where we sing with other choirs. Even among male voice choirs there is a difference. Some choirs are competition trained, so there is a difference between them and groups like ours where we just sing for fun. All of our trips involve a social element, and food and drink, so fun is generally had by all.
Gerry's Tighe at a glance…
Group name: Snowdown Colliery Welfare Male Voice Choir
Number of members: 50
Based in: Kent
Time organising: Six years
Favourite destination: Sorrento