With variables to decide such as type of ship, who to target and when to book, organising a group holiday at sea can be daunting. Jane Archer has advice for GTOs planning their first group cruise.
Getting started
Before starting to plan a cruise, decide who the will be aimed at. The choice is huge. Maybe clients who usually stay in a beachside hotel fancy trying a floating resort instead, or people interested in history, culture, wildlife, food or wine. There's a cruise out there for everyone; match your clients with the right one.
Choosing your ship
Once the group focus is decided, it's time to choose a ship. There are several factors to take into account, including the size and style of the ship and the group's budget.
As a general rule of thumb, big ships cost less but charge for everything onboard except the food in the main dining room and entertainment. Small ships are more expensive but fares include gratuities, some or all drinks, speciality dining, Wi-Fi and, in a handful of cases, excursions.
Big or small?
A large ship with numerous restaurants, non-stop activities and outstanding entertainment is ideal for couples and families seeking a sun and sand holiday on water.
If this suits your group, drill down further and decide whether you want a British, American or European-style ship. Factors to consider include dress codes and dining options. A line that keeps formal nights and set seating will not suit clients who want a casual resort-style holiday.
For a more specialised group, or those who fancy something more exclusive, a smaller vessel that can get into ports away from the crowds would be appropriate. There are premium-class cruise lines, luxurious vessels where almost everything is included and sailing crafts.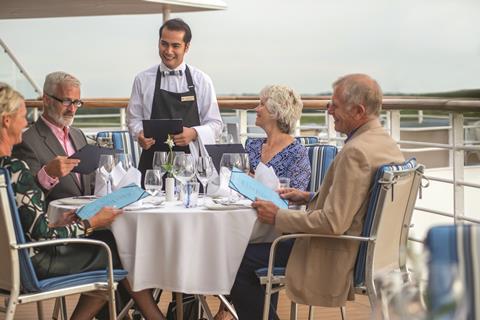 The river option
Don't forget to consider a river cruise. River ships are small – an average 150 passengers – and itineraries include everything from historical sightseeing to themed sailings that focus on wine tasting and gardening. This is also perfect for people nervous about the motion of the ocean.
Selecting an itinerary
Cruises around the Western Mediterranean, or island-hopping in the Caribbean are top choices for a fun-in-the-sun holiday. For ancient history, a cruise that visits archaeological sites in and around Greece, Turkey and Italy would be ideal. For a cultural goldmine, an Asia cruise visiting Myanmar, Singapore, Ho Chi Minh City and Hong Kong is hard to beat.
Wildlife and cruising might not seem obvious bedfellows, but there are safari sailings around South Africa, while the Galapagos Islands are spectacular for close encounters with giant tortoises, exotic birds, iguanas, sea lions and more.
When to book
Book as far out as possible for the best choice of itineraries and availability. Taking an early allocation also means you'll have plenty of time to market and sell the cruise.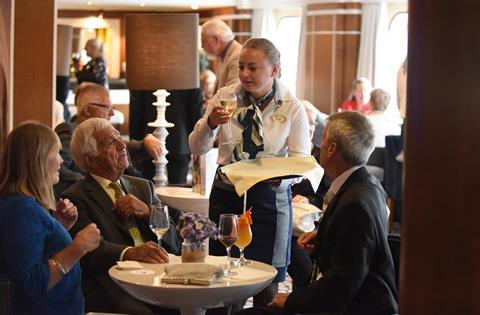 Group-friendly cruise lines
Here are just a few you might consider:
Group Travel Organiser cruise tips
Christine Evans, previous Group Travel Organiser of the Year winner, organiser for Essex Police HQ Sports and Social Club, shares some of her experiences booking cruises:
"I find CMV cruises easy to deal with - they have a dedicated group department and at different times of the year they offer buy on get one free offers. Also once a cruise is selected they provide a poster to help you sell.
"I previously organised a Caribbean cruise which I booked via Iglu Cruises who arranged the set up for our group. All bookings were made direct to Iglu by our members confirmed to me by email - this works really well for the group organiser and saved collecting deposits and arranging passenger lists myself."