Two vibrant Nottinghamshire towns packed full of history, and the beautiful Sherwood Forest - we look at some of the top attractions and activities in the region.
Newark
Starting in the quintessential market town of Newark, there is plenty for groups to plan into an itinerary, not least Newark Castle & Gardens which is impressively located on the banks of the River Trent. Groups can book an exclusive tour to discover the dark past of the 12th century castle with a look at the Bottle Dungeon, Barrel Vault and Debtors Dungeons. Or see where King John spent his last night as well as enjoying views of Newark with a visit to King John's Gatehouse, the viewing platform, Southwest Tour and undercroft.
To further your group's insight into Newark's past opt for a Newark Town Tour. It will give members an oversight of Newark's story, the town where one king lost his life and another his kingdom. Qualified guides will take your group on an exclusive tour through the cobbled marketplace on a journey through the town's rich history, from a medieval Bishop's strategic holding to a textile and brewing powerhouse.
The town was vital during the Civil War because of its location – it lay at the crossroads of the Great North Road and the Fosse Way, providing an important crossing point over the River Trent. The National Civil War Centre invites visitors to explore one of the most fascinating times in UK history, sweeping you into a remarkable story of superstitions, sibling rivalry and seismic change which has affected the country we live in today. Learn about the realities of 17th century life through the eyes of people who lived it in the museum's galleries.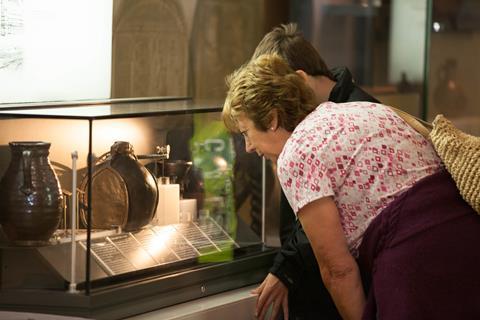 Southwell
Often referred to as the 'jewel in Nottinghamshire's crown', Southwell is a picturesque town with a wide range of independent shops and charming tearooms and pubs. Southwell Minster is known for its 'pepperpot' towers, Norman Nave and medieval stone carvings.
It has a long and complex story, from its origins as a Roman villa, through a period as a private church of the Archbishop of York, to the years when it served simply as a church to the parish and finally to the creation, just over a century ago, of a new bishophric, with the Minster as its cathedral.
Look out for the carvings of plants, animals and green men known collectively as the Leaves of Southwell. Adjacent to Southwell Minster, the Archbishop's Palace and Gardens are rich in history. It is where Cardinal Wosley held his last frantic meeting trying to extricate himself from his failure to secure Henry VIII's divorce from Catherine of Aragon, and where Charles I was arrested following his capture in the town. Visitors can enjoy touring the Palace and gardens which boast open lawns, herbs, shrubs and flowering plants.
Don't be late for a visit to the Museum of Timekeeping, home to an extensive collection of clocks, watches and timepieces. It is based in the village of Upton, just a few miles from Southwell. Exhibits include the watch worn by Captain Scott on his ill-fated polar expedition of 1912. Group tours will resume from March 2022 and include a guided tour of some of the artefacts and displays as well as the chance for members to ask questions.
Sherwood
Synonymous with Robin Hood and his Merry Men, Sherwood Forest has something for every type of group across its 375 hectares, whether it's walking trails you're after or a spot of archery.
Cultural Heritage offers a number of group tours of the area including the Sherwood Forest Explorers Tour which takes in the 1,000-year-old Major Oak, Robin Hood's legendary hideaway.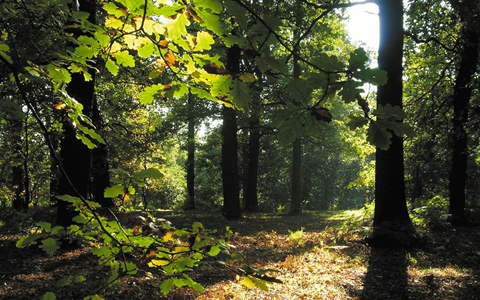 Larger groups can choose a one-day tour of the area on board a vintage 1960s London Bus. Highlight stops include Rufford Abbey, which began as a 12th century Cistercian monastery, King John's Palace and Newstead Abbey. There is time at the RSPB Sherwood Forest National Nature Reserve with the option to get lunch at the visitor centre.
There are also two and three-day group tours with character-led guide Ezekial Bone aka Robin Hood himself. Hear the tale of Robin Hood come to life and learn about the significant events in British history that took place in Nottingham. The two-day Legend of Robin Hood and Sherwood Forest tours take in the modern culture and history of Nottingham on day one before a guided tour through the Sherwood Forest landscape.
Cultural Heritage can also provide commentary on board coaches, if required, where a party has their own transport.