Laura Sexton speaks with Douglas Spencer about his experience organising travel for his group which stemmed from a visit to watch The Beatles play.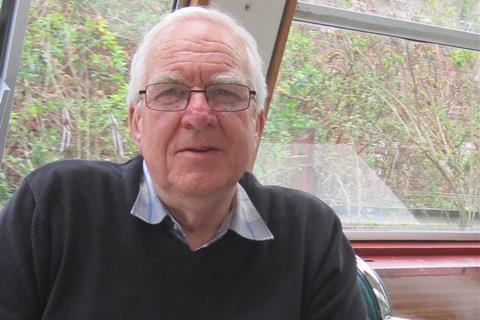 First of all, can you tell us how you started organising travel for groups?
The first group travel that I organised was in 1962, at the age of 19, when I organised a trip from the local Youth Club that I belonged to at the time to see The Beatles at the Fairfield Halls in Croydon and I filled the coach.
Matlock Travel Society was formed in 1986 by members of an evening class in order to visit the places we were studying with our guide, concentrating mainly on the Victorian period, we visited Waterways, Railways, Country Houses, Fun Palaces, Town Halls and much more. I took over the role of organiser in 2009.
Can you tell me about the demographics of your group?
Our group consists mainly of retired people and a fair amount of single (including widowed) people although we do have a fair amount of couples. Our members are keen, enthusiastic and always ready for adventure and over the years many friendships have been formed.
Can you tell me about the sorts of trips you like to organise with your group and why?
I generally try and include at least one visit a year to a heritage railway and one on a canal, which always prove very popular. We continue to visit sites of archaeological and industrial heritage interest as well as Country Houses and Gardens.
Since I took over the organisation of our day trips we have widened our horizons to include a variety of places ranging from Medieval times to the present day. Previously our visits were always on weekends but after I took over I found that organising trips to venues at weekends became very difficult due to the spread of 'designer' weddings and conferences. I therefore started to organise our outings on weekdays, mainly Tuesday to Thursday thus avoiding the busy traffic days of Monday and Friday. These became very popular and we haven't looked back since.
What recent trips have you been on with your group? What were the highlights?
We had a really good year in 2018. We visited Kelham Hall and Upton Hall (Museum of Timekeeping), Port Sunlight Village and Ness Botanic Gardens, and The Black Country Living Museum to name a few.
The highlights were Markenfield Hall which is a Medieval moated Manor House near Ripon situated at the end of a mile-long cart track. Crossing the drawbridge is like stepping back in time and, with not another building in sight and only birdsong to hear, it is a most peaceful place to be.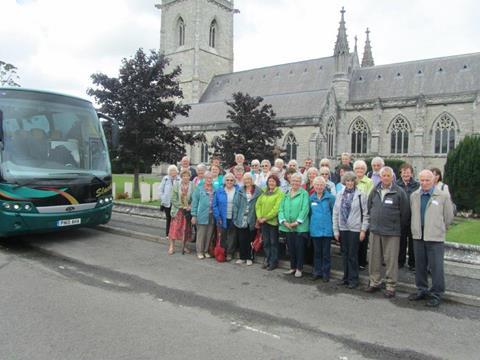 The British Motor Museum near Warwick was another highlight and holds over two thousand vehicles dating from the 1880s to the record breakers of the 1960s and more. The volunteers were very friendly and helpful. Even the least car-minded of us couldn't fail to be impressed. Some members deemed it "outstanding".
What trips do you have lined up for 2019?
On the lists are Epworth Old Rectory, Elizabeth Gaskell's House and the Pankhurst Centre, The Red House, the Birmingham International Tattoo and finally our Christmas Visit this year will be to Tissington Hall, where the them this year is 'Star of Wonder'.
What advice would you give to other GTOs?
Firstly join the AGTO – it opens many doors. Do not miss the annual Group Leisure & Travel Show in October. Try and organise your days out within a two – two and a half hour travelling time; people do not want to spend all day on a coach.
Also, if you get the opportunity to join any familiarisation visits, these can be very rewarding. We have returned to areas covered by these in the past and knowing the areas in advance is extremely helpful and saves having to reconnoitre every destination that you plan to visit.
What is the most rewarding part of your role as GTO?
The most rewarding part of my role as GTO for Matlock Travel Society is at the end of the day when we have returned to Matlock and everybody, without exception, says "Thank You" – generally followed by "a very enjoyable experience, once again" and "I don't know how you come up with these fantastic venues".
Douglas Spencer at a glance…
Name of group: Matlock Travel Society
Time organising: 57
No. of members: 100
Dream destination: Channel Islands and Alderney