Today, Luton Airport celebrates its 80th birthday. So, we feel it apt to round-up some of its top destinations for groups.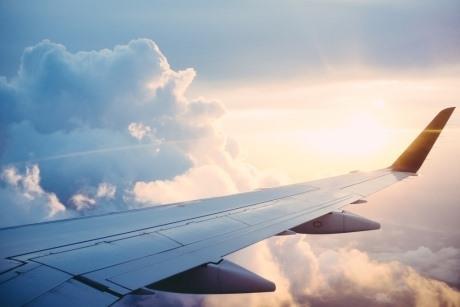 Luton Airport was first opened in 1938, pioneering affordable air travel following World War Two. It has since grown to one of the largest airports in the UK, seeing almost 16 million passengers last year. And with a major redevelopment project set to increase passenger numbers to 18m by 2020, it shows no sign of slowing.
Here are just five places you can choose to fly to from Luton for your next group trip:
1. Tallinn, Estonia
Pictured: Tallinn.
Those with a particula interest in architecture and landscape will love this capital city. With an array of 'fairy-tale' castles, a mix of old churches and Medieval streets, groups will feel immersed from the moment their flight touches down.
Groups will love…. Riding the train through the Medieval Old Town, taking you through the cobbled streets for a sightseeing experience to see the architecture.
Flight time from Luton: 2 hours and 50 minutes.
2. Marrakech, Morocco
Pictured: Marrakech.
This bustling city offers both history and culture; those who enjoy shopping will enjoy the experience and those who enjoy a lively, carnival atmosphere will be in their element. Groups might like to take a ride on a horse drawn carriage through the city to see the sights or meander on foot to soak up the atmosphere.
Groups will love… A variety of itineraries and attractions are offered which can take in different areas depending on what you want from your trip, such as taking in the top cultural and historical locations, gardens, markets and the Atlas Mountains.
Flight time from Luton: 3 hours and 40 minutes.
3. Kiev, Ukraine
Pictured: St Andrew's Church.
Ukraine's capital city, on the banks of the Dnieper River, is known for being one of the most ancient cities in Europe, giving that much-needed dose of history. It is known for its beautiful monuments and architecture including churches and the 11th century Kiev Peters Larva, a monastery founded in 1051. Groups can enjoy taking a river cruise down the Dnepr which can take them to central Ukraine as well as seeing smaller villages and Cossack towns.
Groups will love… The National Botanical Gardens, the Golden Gates dating back to the 11th century, and the Museum of the Great Patriotic War.
Flight time from Luton: 3 hours and 20 minutes.
4. Salzburg, Austria
Pictured: Salzburg.
Austria's Salzburg is an ideal location for groups looking for a music-themed trip as it is of course the birthplace of Mozart and you can even visit his home during your stay. Plus, if you're a fan of The Sound of Music you'll enjoy spotting many of the filming locations and you can book a tour to see them all. If you're visiting around Christmas you won't want to miss the famous Christmas Markets, and you'll want to pay a trip to the Hohensalzburg Fortress.
Groups will love… Guided tours around Salzburg including a Mozart City Tour, looking at destinations linked to the musician, bicycle tours, and city cruises.
Flight time from Luton: 2 hours.
5. Scottish destinations
Pictured: Edinburgh.
For a trip a little closer to home, Luton offers flights to Edinburgh, Glasgow and Aberdeen, as an alternative to a coach trip. With plenty to see and do in Scotland, groups will be spoilt for choice. From the castle to the National Museum of Scotland in Edinburgh, to the home of the Scottish Opera in Glasgow and an abundance of granite caves in Aberdeen, you'll never be short of something to do.
Groups will love… A variety of tours in Scotland, either by foot or coach including a guided walking tour of Edinburgh, taking in the sites but old and new.
Flight times from Luton:
Aberdeen: 1 hour 45 minutes
Glasgow & Edinburgh: 1 hour 30 minutes