Andy Booth, GTO of the Year 2011, tells us what his life as an organiser looks like seven years after his win at the Group Leisure & Travel Awards and about how he's now mentoring his future successor.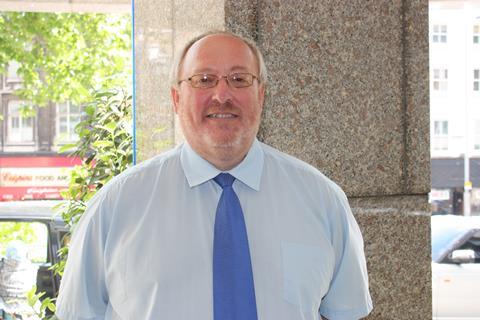 Andy, tell us a bit about how your role as an organiser has changed over the past few years.
I was organising as much as I always have done up until about two years ago, when things changed quite dramatically for me with regards to my family life. I also had a change in job so I now work night shifts, leaving me less time to give to my group. I certainly haven't dropped organising but you have to choose to prioritise your life when needed. In fact, I'm now training a colleague, Claire, to be able to run a lot of the easier day trips such as theatre jaunts so one day she can take over full time.
So you're almost a group travel teacher now?
I suppose you could say that [laughs]. I'm practically a group travel organiser mentor – someone I really could have done with when I first started out! I was very much dropped in at the deep end as an organiser and had to learn from my mistakes, something I imagine a lot of GTOs experience if they don't just have that information before heading into it.
How else have you helped other organisers?
I run group travel for the Sainsbury's Rye Park Distribution Centre branch in Hertfordshire, which is one of 17 centres overall. To help organisers in other branches, I've created a toolkit for our head office. The people there have posted it on their website for anyone to access. It includes information on memberships, and where to find help or assistance with regards to organising. My phone number is also on there (if an organiser is in desperate need of help!)
What do you see changing in the future?
At the moment I don't use any social media, but that's because we have a very strict policy across the company about using it. I'd like to explore it a bit more and find out how I can use it, and how much time I could devote to it, too. No doubt it would be easy to set up, although maybe I might get Claire to have a look at it. She is much younger than me and more au fait with that sort of thing, so she might be a bit savvier than I am.
Have you seen any other changes in the group travel sector?
My members now being able to book online has been very useful. I run the promotions for the trips but now my group can log in and pay deposits, add extras, etc. This has been a huge help, for someone who does this voluntarily it's very appealing, especially when it could take a few days just to sort the admin side out.
When you won the GTO of the Year award in 2011, did you role as group travel organiser change?
I think my group suddenly realised what a tremendous achievement it was for me and how much I was organising – it was really just wonderful recognition of everything. It was great to win, I was so chuffed.
What advice would you have to this year's finalists?
Potential winners will have to go through the interview process, and it is attention to detail for me that is all-important. Check it once, then check it twice. If something doesn't go to plan, someone will always point the finger, and it taints whatever trip you've run, so avoid that by working hard.
What does it take, in your opinion, to be the perfect GTO?
Be thick skinned, and don't accept rejection. People will always moan so you've got to be determined, and committed, too – you need to go all out. It's life changing thing to be a group travel organiser, and it's worth all the hard work.
Andy Booth at a glance…
Group name: Sainsbury's Staff Association
Members: 400
Based in: Hertfordshire
Time spent organising: 14 years