Group travel organiser Ian Wilde of the Birmingham National Trust Association shares his experience of the last year and looks ahead to resuming day trips and holidays.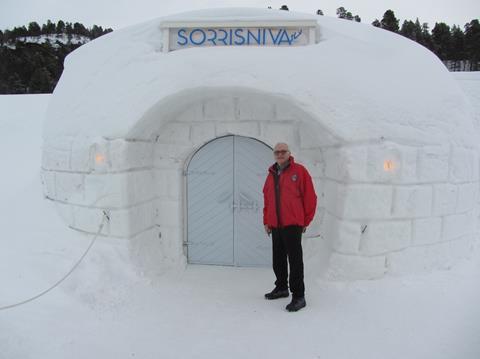 On 1st January, 2020, I sat back and relaxed because the 12-month programme for our group calendar was finished. The newsletter had been distributed to the members and I just had to deal with bookings coming in for the day excursions and three holidays that had been planned.
In the middle of February, I was off on a Saga cruise to northern Norway in search of the Northern Lights, something I had wanted to do for several years and was really looking forward to. Yes, I heard the news about a problem in China that looked to be quite serious but thought China was a long way away and that it wouldn't affect us. How wrong I was.
We had a good cruise and saw a good show of the Northern Lights which were fantastic - oh my was it cold standing about at midnight! On the way back to Southampton we heard that another cruise had not called into Tromsø, Norway due to a case of coronavirus. It was worrying news indeed.
The news from the Government back in the UK wasn't good and soon the first lockdown was announced. I was then forced to think about what action I should take, wondering how long it would last. Did I cancel the whole year programme straight away or just a few months at a time?
I chose the latter, considering how important our group is to the people involved - with most of them being single people - and how much they look forward to our programme of events and meeting up with friends.
Our local coach firm, Johnsons of Henley in Arden, was very supportive in assisting with the postponing or rearranging of excursions. I managed to advise members by email, only a quarter of them have access to the internet, or by phone calls that no events would take place until the Government said it was allowed.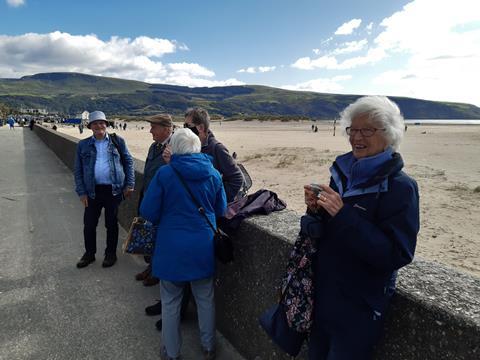 We did manage one excursion in September to Wales. It was what I call a land cruise - a scenic drive through countryside and visiting towns such as Llangollen, Barmouth and Welshpool. It was of course fully Covid compliant and went ahead before the situation began to deteriorate and the second lockdown began.
Looking ahead
If all goes to Boris Johnson's plan, our first trip of 2021 will be on 19th May - a private visit to Newark Park and Chavenage House in Gloucestershire. It will be just for our group and is limited to 20 people in line with current regulations.
I am hopeful that the rest of our 2021 programme will be able to operate as planned.
Yes, the last year has been extremely challenging and has created more work in rearranging events that couldn't go ahead but it has made planning for 2021 and 2022 slightly easier as the groundwork has already been done with the venues and the coach company.
The only problem now being encountered is the way different venues within the same group are interpreting guidelines from head office.
Looking back now - hindsight is a wonderful thing - I perhaps would have looked at cancelling rather than postponing but none of us knew how long it would go on for. I for one am looking forward to getting back out there again and I know the group are too.