Research has revealed some of the UK's more unusual and quirky locations groups can visit that have been made popular by their appearances in film and TV, including Harry Potter, Outlander and Downton Abbey.
1. Doune Castle, Stirling, Scotland
The well-loved comedy Monty Python and the Holy Grail was filmed extensively at Doune Castle (pictured above), including both interior and exterior shots. Despite being filmed in 1974, more than half of its TripAdvisor reviews still mention the film, with groups usually benefiting from discounted rates with a visit to the site.
2. St Mary's Church, Brampton, Oxfordshire
The whole village of Bampton was used to film the fictional village of 'Downton', in the hit series Downton Abbey with St Mary's church hosting several pivotal on-screen events such as weddings, funerals, christenings, and even Lady Edith's infamous jilting at the altar by Sir Anthony Strallan.
3. Highclere Castle, Hampshire
Fans of Downton Abbey will instantly recognise the gothic Highclere Castle in Hampshire, which served as the primary set of Downton Abbey itself in the hit TV-show and film. Highclere Castle was used as the iconic exterior shot of Downton Abbey and some interior shots were also filmed at the castle too.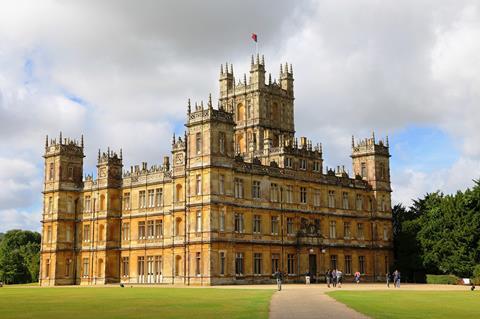 4. Midhope Castle, Abercorn, Scotland
Midhope Castle in Abercorn, Scotland, serves as Lallybroch - the ancestral home of the Fraser clan in historical drama Outlander. In real life, the Category A listed building is a 16th century tower house, and did you know a painted ceiling from the tower survives in the care of Historic Scotland at Edinburgh; it is planned to be put on public display at the Palace of Holyroodhouse.
5. Glenfinnan Viaduct, Inverness-shire, Scotland
Known as 'The Harry Potter Bridge' to fans, Glenfinnan Viaduct was used to film the Hogwarts Express travelling to the famous school in the first Harry Potter film, creating a memorable and iconic scene which has stuck with fans ever since.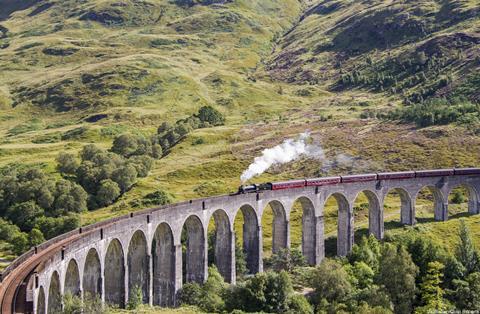 6. Speedy's Sandwich Bar & Café, Euston Road, London
Producers of the newest BBC adaptation of Sherlock used the flat above Speedy's Sandwich Bar, Euston Road, and transformed it into 221B Baker Street, home to Sherlock Holmes and Dr. Watson. The sandwich shop features heavily in the show and has gained lots of interest since filming took place there.
7. The Dark Hedges, Belfast, Northern Ireland
This mystical birch-tree-lined road was famously featured in season two of the hit TV show Game of Thrones, where Arya Stark was seen walking down the road after escaping from King's Landing. Thousands of the show's fans flock to The Dark Hedges each year, recreating the iconic moment.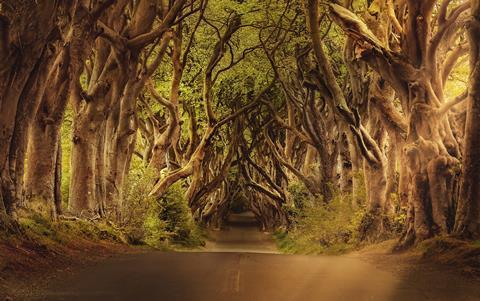 8. Christ Church College, Oxford
Another Harry Potter filming location, Oxford University's Christchurch college was heavily featured in the earlier films, acting as the staircases, Hogwarts Great Hall, and hallways. Christ Church is often visited by Potterheads to imagine they too are walking in the halls of the famous school of witchcraft and wizardry.
The research conducted by holidaycottages.co.uk, used TripAdvisor to calculate how many of a location's total reviews mentioned a specific film of TV show.