We caught up with Zoe Poston, group sales executive at Dunwood, about winning the 2022 Excellence Award and her favourite place in the world.
Cast your mind back… how did you feel when you found out you had won The Excellence Award?
Completely shocked! I always try my best and always have the customers' happiness in mind. It means a lot to be recognised for doing what I love and knowing that all of my hard work has been noticed and appreciated.
What has the reaction been like since from colleagues and customers?
They are all so pleased for me. They're still calling and sending me messages to say congratulations and how thoroughly deserved it is which is lovely. They are all so proud of me. My niece went into school and told them I was an award winner. They made me a congratulations card which is still up at home.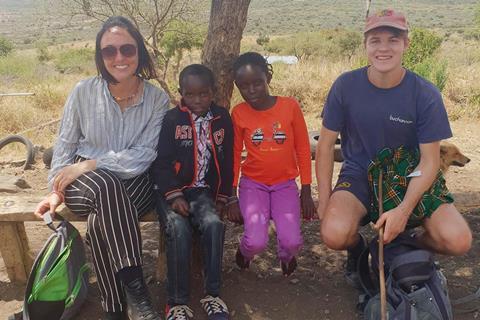 Tell us what your job as group sales executive involves
We tailor make tours predominantly in the UK, although we can organise any destination, anywhere people wish to go. We have many groups that travel with us, including group organisers from Gwent, Kent, Devon and Skegness. I am fortunate enough to go on familiarisation visits and each year we hold our annual conference at our most popular destinations, Potters Resort and TLH Leisure Resorts where we come together for the weekend with our group organisers.
Working at the Head Office where our coach depot is, we have our departure lounge; I get to become the hostess, welcoming people and getting their holiday started, serving complimentary drinks before they board, a baileys & brandy coffee is my speciality. I love the buzz and excitement of departure days, it's like being at the airport!
What's the best part of your role?
Not many people can say they jump out of bed on a Monday morning, excited for the day ahead. But that's precisely what I do. I love how we put big smiles on people's faces. I get to help people enjoy their life, see old friends and make new ones.
Holidays are vital for people. They provide company, laughs, memories, something to look forward to when you're having a down day. We bring people together and this helps with mental strength. I talk all day and I love talking. There isn't really a greater job for me than talking to group travel organisers about their needs and their experiences.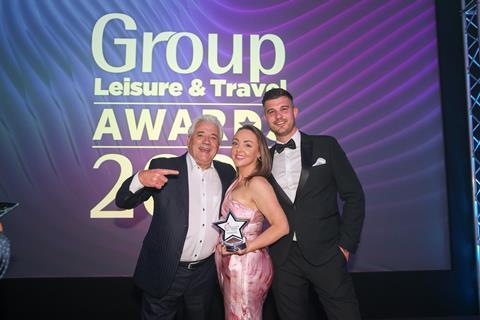 And what about the most challenging?
When we lose people. I can't put into words how much our customers mean to me. I get to know them, hear about their life, know about their children and grandchildren. I learn how young they were when they met their wife/husband, I ask them cheeky questions, like what attracted you to them. I have been at Dunwood for 22 years so I have seen people when they are fit and able but, have seen them deteriorate and unfortunately pass away. That's the hardest part of our job, missing people that you have built up great relationships with.
You've been at Dunwood for more than 20 years, what have been the main changes there in your time?
Customers have mobiles and emails now so we're able to send text messages of our latest deals and keep people informed in seconds. We also get much younger group travel organisers than previous years.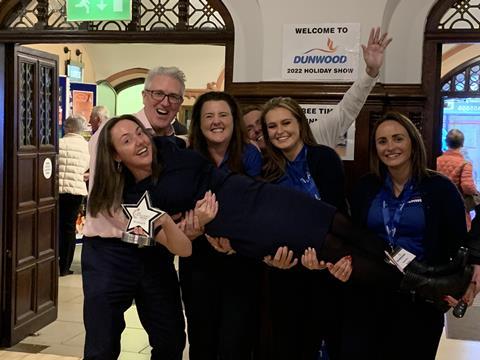 How did you first get into travel?
I studied Travel & Tourism at college. I always knew I wanted to work in the travel industry. I was an awfully shy 18-year-old when I started. I grew up and grew in confidence working at Dunwood.
Why do you love working with groups?
To be a group organiser, you have to be a special personality. You have to be friendly, approachable, enthusiastic, definitely a problem solver – we only have four front seats on a coach and 20 people normally want them. I love getting to talk to these fascinating people every day.
Positive, enthusiastic, cheerful are some of the qualities people who voted for you mentioned, why are these important to you?
That is me. My mum used to call me a little ray of sunshine. I am a happy person. I always look at the positives and see the good in people.
You must have travelled all over, tell us about some of your favourite places to have visited
My favourite place is Kenya. I volunteered at an orphanage and lived with the Maasai tribe for three weeks in a hut. I helped them learn English and we would laugh all day.
Zoe Poston won The Excellence Award in 2022, which is presented as part of the Group Leisure & Travel Awards.
You can find out more about it and read interviews with the other finalists at groupleisureandtravel.com/excellence.