Find out who was crowned winner at the Group Leisure & Travel Awards ceremony held in Milton Keynes on Wednesday 5th October.
Congratulations to… Zoe Poston, group sales executive at Dunwood!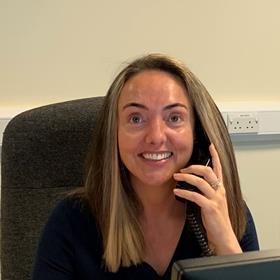 Zoe has worked at Dunwood for 21 years, eight of those in the groups department at Dunwood, which tailor make tours predominantly in the UK, although they can organise trips to any destination.
She was announced as winner during the GLT Awards ceremony at the DoubleTree by Hilton Hotel.
She told us: "We have many groups that travel with us, including group organisers from Gwent, Kent, Devon and Skegness. I am fortunate enough to go on familiarisation visits, last year I even took a group to the Athena Beach Hotel in Cyprus."
Based at the head office, where the coach depot is, Zoe also gets to become the 'hostess' in the departure lounge where she enjoys welcoming people and serving complimentary drinks before they depart for their holiday (a Baileys and brandy coffee is her speciality, apparently). She said: "I love the buzz and excitement of departure days, it's like being at the airport."
Zoe is also involved with the annual conference at Dunwood's most popular destinations, Potters Resort and TLH Leisure Resorts, which she says allows them to spend quality time with GTOs across the weekend.
On what she loves about her job, Zoe said:
"Not many people can say they jump out of bed on a Monday morning, excited for the day ahead. But, that's precisely what I do. I love how we put big smiles on people's faces. I get to help people enjoy their life, see old friends and make new ones.
Holidays are so important to people, we are all overtly aware of this after we were all isolated during Covid. We care about each and every customer, they become our friends.
Each day is unlike another. We have groups with different personalities and individual needs, bringing new challenges for us to thrive off. Hearing the positive feedback on their return makes it all worthwhile and I feel so happy that I was part of making that happen.
At Dunwoods we are all supported by our directors, management and each other. Each department works alongside each other to make it a success. I love being part of a dynamic hard working team. I am proud to put on my uniform each day and work alongside my 'Dunwood Family'."
Recognising our 2022 finalists…
We have spoken to each of the finalists to find out what they do, and what they love about their job.
Alex Dixon, Marketing, Sales and Administration, Historic Royal Palaces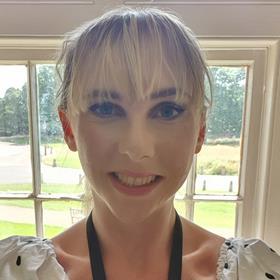 As part of her role, Alex makes sure that each group travel organiser has all the information they need before their visit, everything from coach parking facilities to details about accessibility. She also helps them plan the best route to the attractions so groups can get the most from seeing the palaces.
In addition, Alex attends travel trade shows where she enjoys the opportunity to promote the palaces to group travel organisers who are perhaps not quite so familiar with them, as well as maintaining relationships with the GTOs she already works with.
If that doesn't keep her busy enough, she also creates the Groups and Travel Trade publications which promote upcoming events and exhibitions across Historic Royal Palaces' sites, including the Tower of London and Kensington Palace.
We asked Alex what she loves about her role:
"The term can sometimes be used negatively, but I am, to my core, a people pleaser. Such a huge part of my role is about creating incredible experiences and memories for people, ones that will be passed down from generation to generation, much like history.
"I also take pride in creating an incredible experience for the organisers themselves who are just as passionate about delivering memorable experiences as I am. Whether it be simply answering a quick and easy question from those who are already familiar with the palaces to aiding in the curation of the perfect tour, it is building those strong relationships with GTOs that really drives me each day."
Historic Royal Palaces is an independent charity that manages some of the UK's unoccupied royal palaces such as Hampton Court Palace and Kew Palace.
Pam Wharton, Groups & Tours Manager, Ellen Smith (Tours) Ltd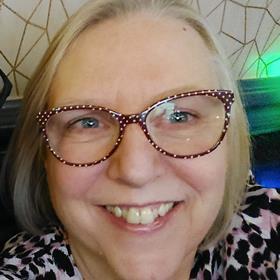 As well as contracting all the advertised brochure tours at Ellen Smith, Pam looks after their private group organisers, personally taking care of all aspects of the tour, from initial enquiry to departure.
She's responsible for sourcing accommodation, comfort breaks, attractions, meal breaks if required, and ensuring all special requests are met.
Once itineraries have been agreed with the group organisers, the venues are booked and confirmed, with GTOS having the option of allowing members to book directly with Ellen Smith or to manage the bookings themselves.
About two weeks before departure, Pam will then send out pick-up times, luggage labels, and printed itinerary booklets to all group members. She also represents the company at trade exhibitions and on fam trips, enabling (in her own words) to "bring new destinations and hotels to our customers."
What does Pam love about her job?
"Each day brings me lots of variety and challenges – I love a challenge! From a groups manager perspective, I love getting together with our organisers to discuss their specific requirements.
I look after Probus clubs, U3A groups, social clubs, gardening groups, ladies clubs, bowling clubs, and many more, each wanting something different. All groups have a mixed age and mobility range and so planning the perfect itinerary needs a lot of thought and consideration, whether it be a first-time day trip or the club's latest six-day holiday.
Each group is individual, and I love offering them suggestions and sourcing visits to suit their needs. I also love to visit the groups in their own environment and regularly give presentations on our 122-year-history and tell the members all about what we do. I have lots of old photographs and stories to tell about how Ellen Smith Tours started and the changes that have taken place over the years. We are a small, local operator, not well-known outside our local area, but we are very experienced at what we do and are looking forward to bringing our services to other groups in the future."
Ellen Smith Tours is a tour operator offering day excursions, coach holidays as well as river and ocean cruises and worldwide holidays by air.
Eric White, Groups & Travel Trade Executive, Royal Botanic Gardens Kew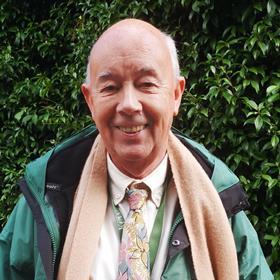 In essence, Eric tells us his job is to make "bringing a group to Kew as easy as possible".
He told us: "I know what it feels like to ring up an organisation and get that dreaded 'choose from the following options'. It is infuriating and for some positively daunting, but to be able just to speak to someone and if the form is too much just make a booking over the phone, makes a difference."
Many of his U3A and WI groups "love a bit of a chat" and know that whatever they need during their trip Eric will do his best to make it happen. Patience, according to Eric, is the most important quality for his role.
Eric explained: "My coach operators are used to how flexible we can be and have to be, for example poor old Bill's Coaches had a large group, two coaches in total booked for the second hottest day of the year and as cancellations started to come in they needed an instant answer to the conundrum, to cancel or not?
"We came up with an even better idea we would postpone to a later date, thus making everyone happy and no one out of pocket. I am lucky that I am allowed the autonomy to make these decisions."
Eric told us what he loves most about working at Kew:
"We usually have a laugh along the way, whether it's about the pension police at the gate checking for the under 65s, me having to promise the weather will be good on the day of their visit or making sure that the promised mobility scooter is charged up and waiting at Elizabeth Gate.
"Looking after hundreds of groups every year is very satisfying even if I do struggle sometimes when someone says, 'oh hello, dear it's Margaret here.' Come on, give the old man a bit of a clue!"
Royal Botanic Gardens Kew offers a number of options for groups including private guided walking tours, catering offers and special rates.
About The Excellence Award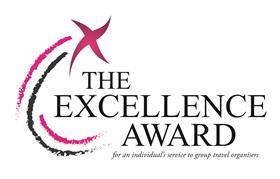 For an individual's service to group travel organisers, this award was created to shine a spotlight on travel industry professionals who go the extra mile for their customers. It has helped recognise all types of people working in all areas of the sector since it was first added to the annual Group Leisure & Travel Awards in 2008.
Whether you organise a day trip or a long haul holiday, it is often the people you deal with who can make the difference, especially when it comes to groups. As an organiser, you want to be confident that everything is going to run smoothly and that you will receive the help and support needed throughout the whole process.
The winner of The Excellence Award was announced at the Group Leisure & Travel Awards 2022 ceremony at the DoubleTree by Hilton Hotel in Milton Keynes on Wednesday 5th October.