Meet the final four in the running for this year's Group Travel Organiser of the Year Award®, the winner of which will be announced during the Group Leisure & Travel Awards ceremony on 7th October.
This very special award comes with a £2,000 prize for the winner to spend on a holiday to remember. Recognising people for more than two decades, this accolade highlights great group travel organisers, where they go, what they do and the people they make a difference to.
The 2020 finalists have been chosen because of the positive contribution they have made and the impact they've had on others.
The finalists for 2020 are…
Anne Barnes, The Comets (Metropolitan Police Sports and Social Association)
Anne organises trips for a very diverse group, arranging family events, theatre trips and experiences for people with different interests - everything from military history to wine, table tennis and angling.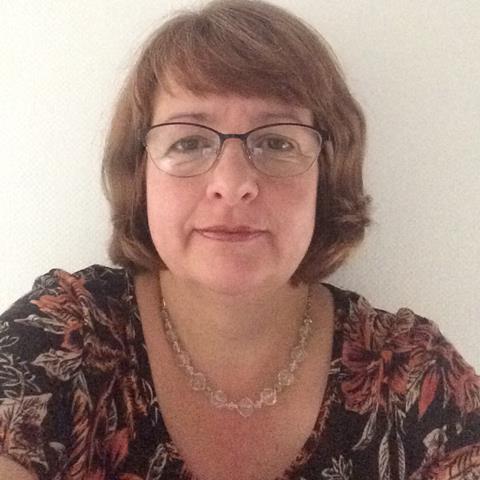 She looks for unusual events and activities. Some of her more recent visits have included: a tour of the Dressed by Angels Warehouse, a trip to Aldwych Underground Station and a look at Acton Train Depot.
The group have also been to Leonardslee Gardens, Denbies Wine Estate and Hampton Court Palace.
Anne said: "My role is extremely varied and includes things such as marketing, issuing newsletters, membership processing, maintaining databases and much more.
"Most of my time is spent organising for the club or researching for trips because it's always handy to be able to give people the right information."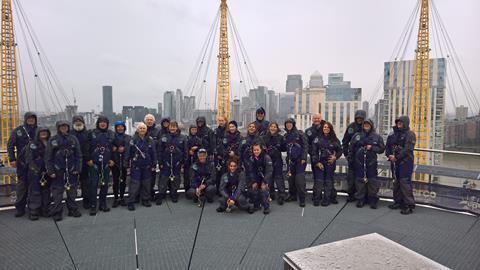 When asked what she gets out of being an organiser, Anne said: "I really enjoy the camaraderie, talking to people and the enjoyment of the actual trip. When you get positive feedback from something, the happier it makes me."
What people have said about Anne…
"Having known Anne for many years I am aware of the many qualities she has as a group organiser and would consider her to be a role model for any person wishing to engage in group travel for the first time."
Christine Bennett, Deaf Group Holidays
Christine set up the group a number of years ago because there was a lack of provision for deaf people wanting to travel.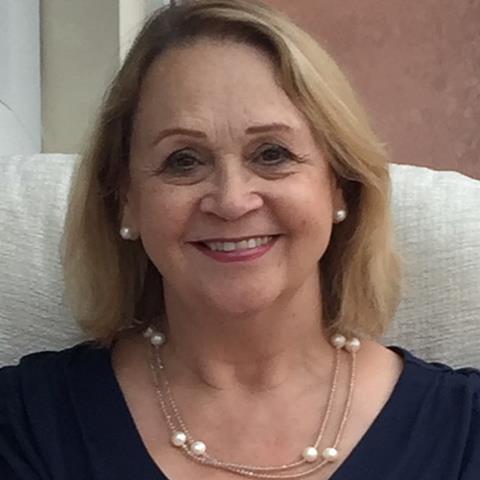 She said: "By travelling in this group, members can fully socialise together during their holiday because there are no communication barriers."
She organises a number of UK short breaks, European holidays, as well as long-haul trips.
Some of the destinations the group has visited in recent years include: Austria, Ireland, Prague, Krakow and a Portugal Douro river cruise.
When asked about any challenges she's faced, Christine said: "Being a group organiser can be challenging and there have been times where we have come across difficult scenarios during our trips, but I have always been very proactive in dealing with any issues that arise.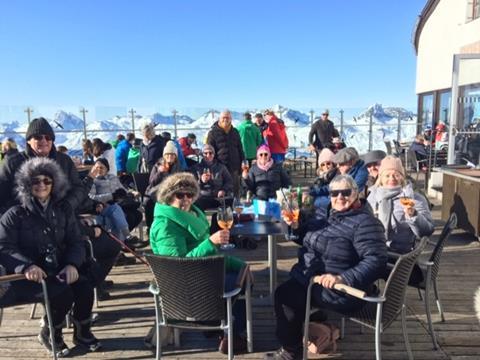 "I always aim to provide the best service possible for the members as I want them to have an enjoyable holiday which they will remember."
What people have said about Christine…
"Christine is an inspirational group leader. Despite her disability of deafness and her groups' deafness, she organises trips all around the world and the most amazing times. She truly deserves recognition in this area."

"Christine looks after groups so well and has a passion for travel."
Helen Cowell, MBE, Friends Travel Group
Helen's group is a lifeline for many members who are on their own and the visits that she arranges helps them to get out with like-minded people.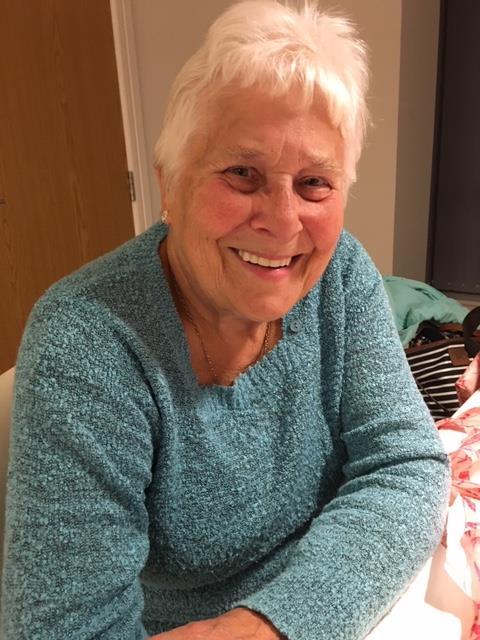 She has been organising trips for over 45 years now, and when asked what the most rewarding aspect is, she told us: "To hear everyone chatting and laughing because they have had a great day and saying thank you as they get off the coach.
"It gives me a lot of satisfaction to be able to organise a variety of events to bring people together and make friends as many live on their own and otherwise wouldn't be able to get out very much."
Some of her favourite places that they've visited over the years are: to see Andre Rieu in Maastricht, Buckingham Palace, Hampton Court Palace, the Houses of Parliament and the Ritz for afternoon tea.
What people have said about Helen…
"To have been organising trips for as long as Helen has is true dedication. She has ensured that many people, who otherwise wouldn't have been able to travel, have been able to."
Gwen Wright, The Arts Society (Cranleigh branch)
Gwen's group of about 300 members are made up of a range of people who otherwise would not come together.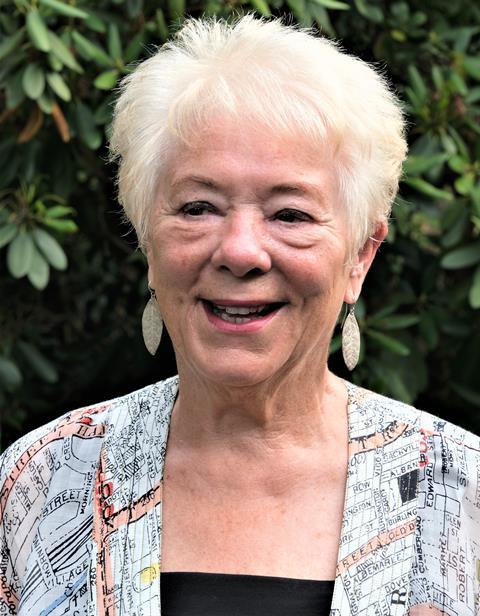 She has run group holidays for over 20 years and believes that the ability to "stay calm", "include all where possible" and a "willingness to listen to advice given by the local guide - trusting that it's their job and their terrain" have all contributed to her success as a group travel organiser.
When asked about what makes an ideal Arts Society trip, Gwen said: "It's fundamentally about the different people getting together and enjoying themselves."
She added: "There are lots of people who either can't or won't go on holiday on their own and on our trips; people mix with everyone and it's that whole social interaction, it's very important."
The group enjoy a variety of day trips, short breaks in the UK and European breaks and holidays, most recently they have been to Malta and Crete.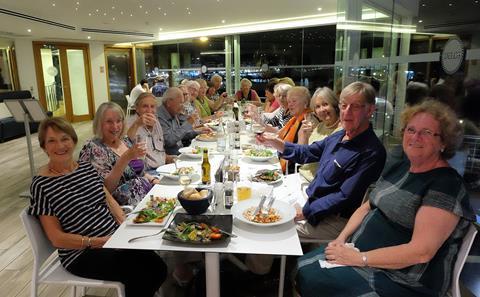 What people have said about Gwen…
"Gwen is a dedicated group organiser who arranges multiple holidays annually. She knows what her group likes and goes the extra mile to ensure a successful tour."

"She dedicates much of her personal time to researching suitable destinations and communicates her requirements clearly although is also happy to be guided too. She is a pleasure to work with and is always professional and approachable."
The judging
This year our finalists were judged over the Zoom video platform by a panel of experts from the group travel industry.
Our thanks go to the 2020 judges who were:
Ellie Fulcher, sales manager for groups & affinity at Fred. Olsen Cruise Lines and the winner of The Excellence Award 2019.
Keeley Rodgers, editor of Group Leisure & Travel.
Rob Yandell, publisher of Group Leisure & Travel.
Sue Shapland, of the Exmoor Extroverts, winner of the 2019 GTO of the Year Award®.
Sarah Weetman, head of sales for category partner, Travelsphere.
The winner of the GTO of the Year Award® will receive £2,000 to spend on a familiarisation trip of their choice.
To find out who all the other 2020 Group Leisure & Travel Awards finalists are, click here.
You can find out who won by watching the Group Leisure & Travel Awards Ceremony broadcast online on Wednesday 7th October from 4.30pm at groupleisureandtravel.com/awards.
You can set a reminder here to make sure that you don't miss out.