Meet the 2021 finalists of the annual award that highlights the fun, enjoyment and social impact that brilliant group travel organisers create for the people in their groups.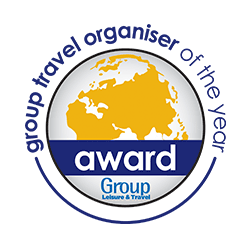 Since the first recipient back in 1999, this prestigious accolade has been the highlight of the Group Leisure & Travel Awards, which continues to be Britain's most important celebration of group travel. There winner takes home a prize of £2,000 to spend on a holiday to remember.
The finalists for 2021…
Elizabeth Hodgson, Barnet U3A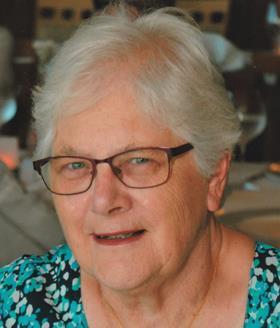 An organisation with a wide range of interests and skills with members aged from their 50s to over 100, the Barnet U3A keeps Elizabeth busy.
The branch's group activities include studying and practising languages, the arts, hobbies, exercise and sport. These are complemented through trips and holidays at home and abroad.
Through monthly meetings, a weekly U3A email and the quarterly newsletter, members are given the opportunity to join a diverse and popular range of experiences.
From a city break to Cardiff including a castle banquet to a Dutch river cruise, Elizabeth ensures there is something for everyone.
She told us: "Our visit to the First World War battlefields was memorable, particularly laying a wreath at the Menin Gate ceremony."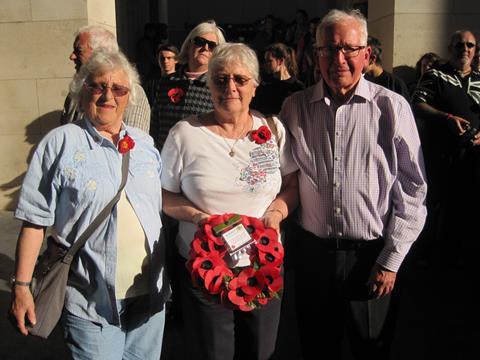 Elizabeth joined the group in early 2008 and lent a hand when one of the members was asked to organise some outings. After that they started putting together regular trips, which expanded to weekends away after encouragement from the group.
Elizabeth said: "One night I was lying awake and was thinking about how much I wanted to go back to Keukenhof in Holland. I bounced the idea off a few other members and got a very positive response, so we organised the trip. Now we go all over, whether it be day trips, short breaks or cruises."
Jackie Ring, Guildford U3A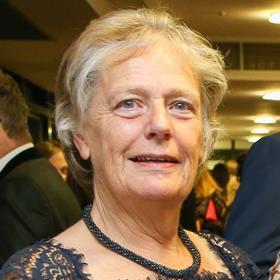 Jackie organises trips, outings and holidays for two groups, both social.
One group is for Guildford U3A, and the other is The Unattached Group, which is a social group for single people who tend to be over 65. Both are based in Guildford, Surrey.
Some of Jackie's members still work, so short breaks in the UK or Europe are popular, although she did organise a cruise to Northern Spain which was 11 nights.
Trips such as Warners for a long weekend work well when Jackie will add things such as walks or visits to National Trust properties to the itinerary, before meeting up again for drinks and dinner.
Jackie said: "This is really important for singles as some can feel nervous on their own."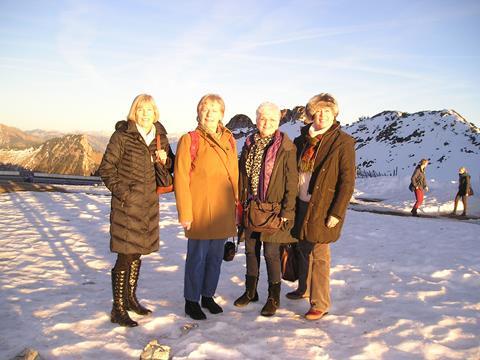 Jackie's groups also like river cruising, and ocean cruising within European waters. Other favourite destinations include Venice and Montreux (at Christmas), as well as the Norwegian Fjords.
By researching a destination and using the expertise of tour operators and local guides, trips pack a lot in. Jackie said that many often admit "that they wouldn't have done so much if they had gone on their own".
Day trips include gardens and exhibitions as well as stately homes and historic venues such as Highclere, more famously known now as Downton Abbey in the hugely popular television series. Musical theatre trips always go down well, too.
James Silvester, Hartley and District Active Retirement Association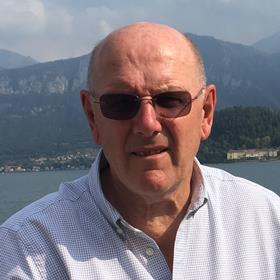 James found himself thrown into organising after he and his wife Marilyn retired. He told us: "We were invited by some friends to join the local retirement club in 2008. We've been members ever since and in 2013 we both started organising the club's trips. Marilyn looks after all the theatre trips and I take care of the day trips and short breaks."
The association was formed in 1993 to provide a variety of activities and interests for people living in the Hartley area. Today it has around 160 members and is normally open to active 50 year olds and over, whether they are semi-retired or fully retired.
Ideas for destinations are discussed and agreed by a small working committee with members encouraged to put forward suggestions for places or events to visit.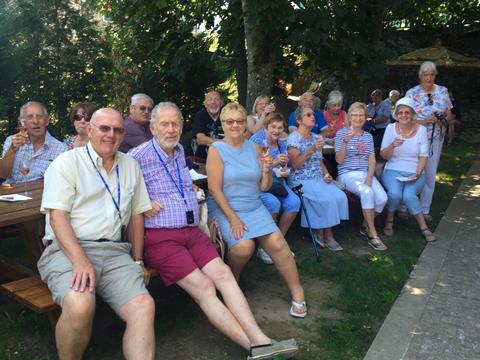 Short breaks in the UK and day trips prove to be the most widely supported by members. A typical short break would include multiple coach pick-up points, a hotel with full facilities and entertainment, and excursions to local places of interest, normally with a guide.
Day trips are varied and include flower shows, music concerts, vineyards and river cruises. Theatre is also popular with more recent shows including Tina - The Tina Turner Musical, Come From Away and 9 to 5 The Musical.
When asked what advice he would give to someone starting out as a group organiser, James said: "I would say planning is key, use the advice given by reputable companies and always use a reliable coach operator. Budgeting is also a big part of organising a trip, so it's important you budget correctly. Plus, don't panic if things start to go slightly wrong, because sometimes things don't always go to plan."
Maureen Tidbury, M&G Holidays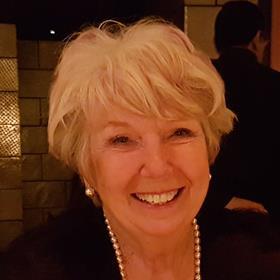 M&G Holidays is a singles friendship group that welcomes friends and family.
Through email, word of mouth and flyers to around 300 people, Maureen finds that her trips and holidays fill up consistently, with overseas holidays in Europe and river cruises traditionally being the most popular.
Maureen said: "I think having people still coming on my trips, on and off, during my 40 years of organising speaks for itself. I never have trouble filling the trips and often having a waiting list."
River cruise holidays have included the Danube, visiting Budapest, and sailing along the Rhine, visiting Cologne.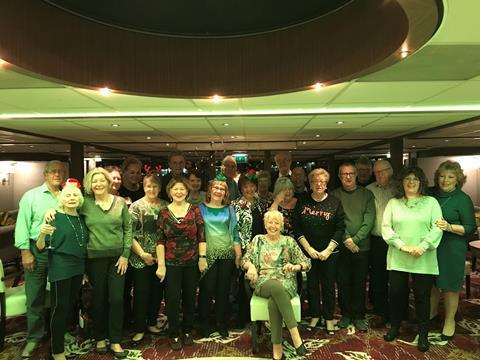 Some day trips take place but it's short breaks and holidays that remain the focus. Arranging a long haul holiday in the future is definitely an ambition for Maureen with India high on the hit list.
She told us: "I'm a people person and I just love everybody in my group; I'm very lucky that I get on with everyone. I like meeting lovely people; I'm never bored. It's like having a massive group of friends."
Congratulations to all the 2021 finalists.
The Group Travel Organiser of the Year Award® is presented annually during the Group Leisure & Travel Awards.
The 2021 ceremony was broadcast from a custom studio and hosted by TV presenter and travel journalist, Julie Peasgood at groupleisureandtravel.com/awards.