Without the support of our amazing Awards Partners, it wouldn't be possible to organise the annual Group Leisure & Travel Awards.
From the launch in January, all the way through voting, nominations, short-listing finalists, and on to the Awards Dinner itself, the companies and organisations that have become 2019 Partners help make it all happen.
In return, we like to shout about them all the time and tell everyone who they are, and why we think they're great.
A special thank you to the Awards Partners for 2019…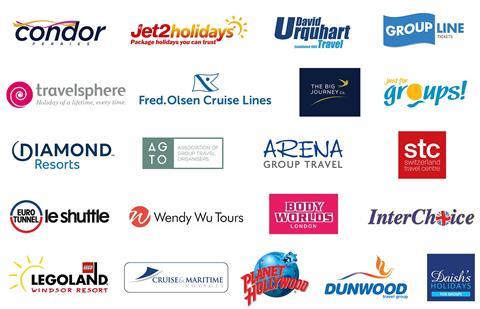 What our partners have said…
"We're delighted to be sponsoring the award for Best Christmas Experience in 2019. Switzerland itself welcomes many groups looking to celebrate the most wonderful time of the year and so we're looking forward to recognising fantastic festive experiences for group." Adrian Millan, Switzerland Travel Centre
"Choosing the right tour operator is so important for groups which is why we at Eurotunnel Le Shuttle are really excited to be sponsoring the award for Best Group Tour Operator – Short Haul this year. The Awards are a fantastic initiative to be involved in and the perfect way to recognise the best across the group travel industry." Tracy Bayliss, Eurotunnel
"As London's newest attraction for groups, BODY WORLDS is so pleased to be supporting this year's Group Leisure & Travel Awards in sponsoring the award for Best Group Dining Experience. They're a great initiative to shine a spotlight on the best across group travel – bring on October, it's going to be a great celebration!" Emma-Jane Nutbrown, BODY WORLDS London
Throughout the year, the Awards Partners show off their support and make sure people know that they help make the initiative happen. Not only is it important to have a show-piece event for the groups travel industry, but it's important to recognise the companies, venues, attractions and events that excel when it comes to delivering experiences for groups.
What happens at the Awards Dinner?
Of course, all our Awards Partners are in attendance and each category is presented by one of them, ensuring they all play a special part in the ceremony. It's not a job to be taken lightly, as the audience fixes its eyes on you as you open the golden envelope and reveal the winner.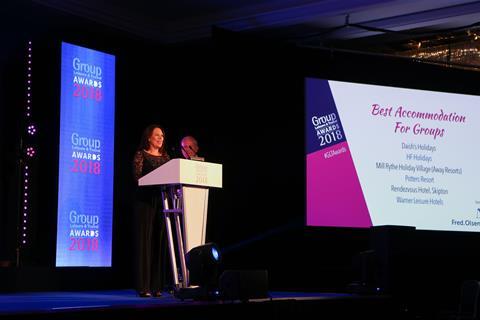 Rob Yandell, publisher of Group Leisure & Travel commented: "The Awards allow us to celebrate but to have such quality, highly regarded brands associating themselves with this initiative is testament to how important it is. A GLT Award win is what people strive for, being voted for by the best judges of all, our readers."